COHUBICOL team presented the Typology of Legal Technologies at FARI (24 Nov 2022)
The FARI AI for the Common Good Institute and Easy Brussels organised a series of discussions and talks about Rules as Code and Digital-Ready legislation. Rules as code (RAC) is an approach to create and publish regulations, legislation and policies as machine and human readable. The event gathered experts and public servants from across Europe to discuss and share experiences about the digitisation of rule-making.
COHUBICOL postdoc researchers Laurence Diver and Masha Medvedeva presented the Typology of Legal Technologies, and Mireille Hildebrandt took part in a discussion on 'Rules as Code & Digital-Ready Legislations in Practice'.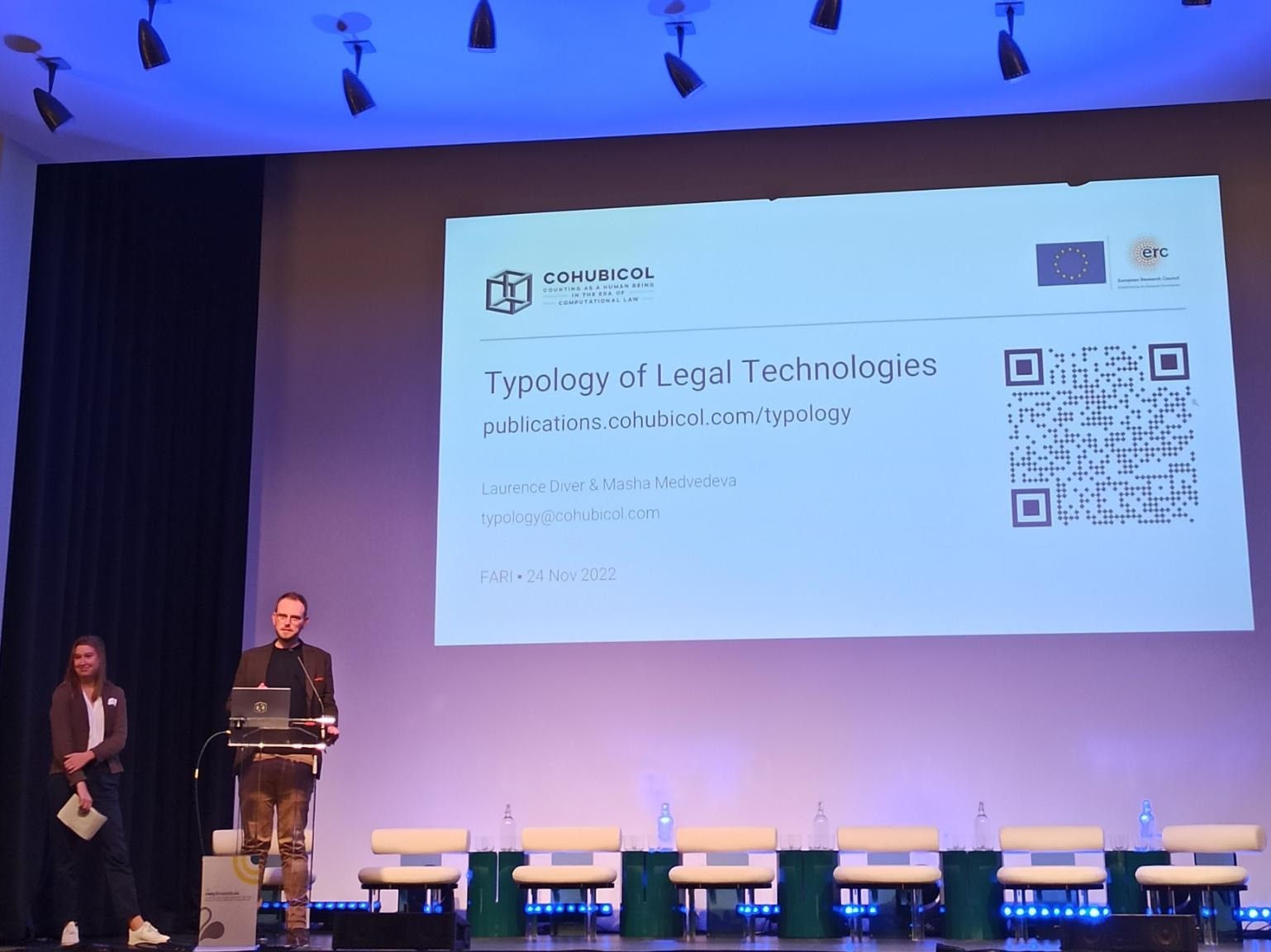 For Mireille Hildebrandt's slides, click here.